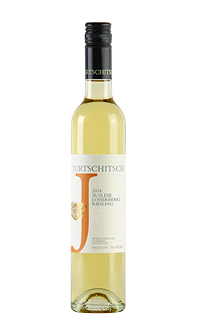 Rebsorte: Grüner Veltliner
Site: Ried Spiegel
Hand picked grapes from organic farming


Grüner Veltliner Spiegel 2018
Auslese
Nature gives us whether sweet wine is produced in special years. Only when the conditions are perfect, there are these rare specialties at the winery.
Auslese
Balanced, dynamic, and straight-lined. Our Auslese uses a mixture of fresh and sweet grapes, which delivers the best of both worlds. The animating acidity is embedded in a dense and juicy mouth-feel, with sweet and alluring fruit in addition to lasting spiced finish on the palate.

The Making of the Wine
Our noble rot grapes were meticulously hand harvested on several occasions, afterwards the grapes were gently pressed. Due to the water loss on the vine only a small amount of highly concentrated juice was released when pressed. The fermentation of the partly healthy, partly botrytised grapes started spontaneously. The Grüner Veltliner Auslese was aged in stainless steel barrels.