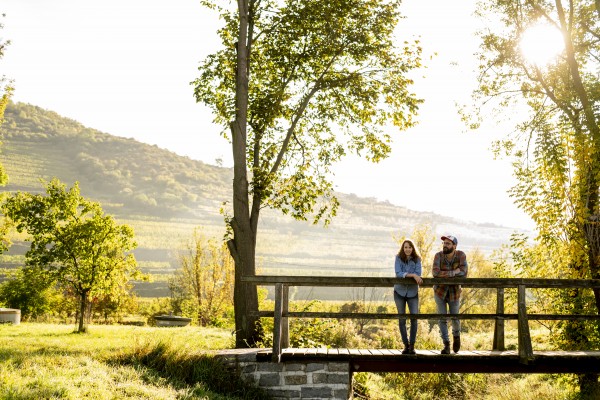 The 2019 vintage
Although it didn't seem to be that way, the year 2019 was until the end of the harvest warmer than the year 2018. During the winter Western Austria was bedded under a meter-high blanket of snow, however, in the Kamptal Valley it remained relatively mild and dry. When we reached a similar vegetation stage as in the previous year, May came along and with it we welcomed the wet and cold weather. Low temperatures slowed growth while occasional rain-showers provided the ground with enough water.

After a hot June the summer was warm, temperatures were never too extreme, enabling vines and grapes to develop continuously. Mid-August we started with the preparations for the harvest which started few days later with the grapes for our sparkling wines. Under blue skies and ever-increasing day and night temperature fluctuations, Riesling and Grüner Veltliner found their perfect balance, so that even the individual appellations could be harvested by the end of the month. All in all, we are satisfied and happy with the last 12 months. Ideal conditions prevailed almost all year-round and are reflected in our temperamental, terroir-specific and long-lasting wines.

Once again, a big thank-you goes out to our experienced vineyard and cellar teams that stood by our side from morning to night for six weeks.

We hope you will enjoy our new vintage!