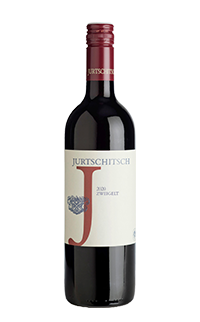 Grape variety: Zweigelt
Hand-picked grapes, organic


Zweigelt 2020
The Zweigelt presents itself delicately fruity with typical cherry and sour cherry aromas. It is clear and precise with a charming and drinkable character. On the palate youthful tannins can be detected.

Zweigelt, also called Rotburger, is a crossing between Blaufränkisch and St. Laurent. The grape variety has a long tradition in the Kamptal region and is juicy with elegant fruit and lots of charm. With its velvety texture, it offers great drinking pleasure and enjoys a large fan base.
Making of the wine
The grapes were selectively harvested by hand, destemmed and the mash fermented. The Zweigelt matured for about 24 months on the lees in large oak barrels in the ideal environment of our 700-year-old natural cellar.