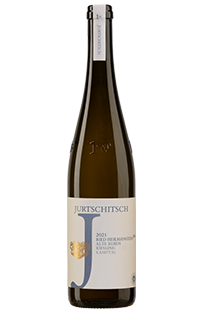 Grape variety: Riesling
Site: Zöbinger Heiligenstein
Erste Lage
Soil: Zöbing Permian rock, desert sandstone
Hand picked grapes from organic farming


Ried Heiligenstein Alte Reben
Riesling 2021
Kamptal
DAC

Erste Lage

The 270 million year old Zöbing Perm rock forms the foundation for our over 60 year old Riesling vines on the Zöbing Heiligenstein. The hand-picked grapes have been transformed into wine with craftsmanship and care and matured in our 700-year-old natural cellar in large wooden barrels. From the oldest parts of the terraces of Zöbinger Heiligenstein, the grapes of the Alte Reben (old vines) are selected with very low natural yield. The deep roots in the meagre rock result in a very elegant, tightly woven, tension-filled Riesling, which particularly emphasizes the site and the vintage and is suitable for long ageing.


Ried Zöbing Heiligenstein
With its very rare geological formation, Ried Zöbing Heiligenstein is one of the best Riesling sites in the region. The Zöbing Perm rock is a meager, reddish and weathered desert sandstone with conglomerates of volcanic components from the Permian period (270 million years old). The vineyards are located in a nature conservation area. Between the vineyards there are protected dry grassland areas with rare flora and fauna.